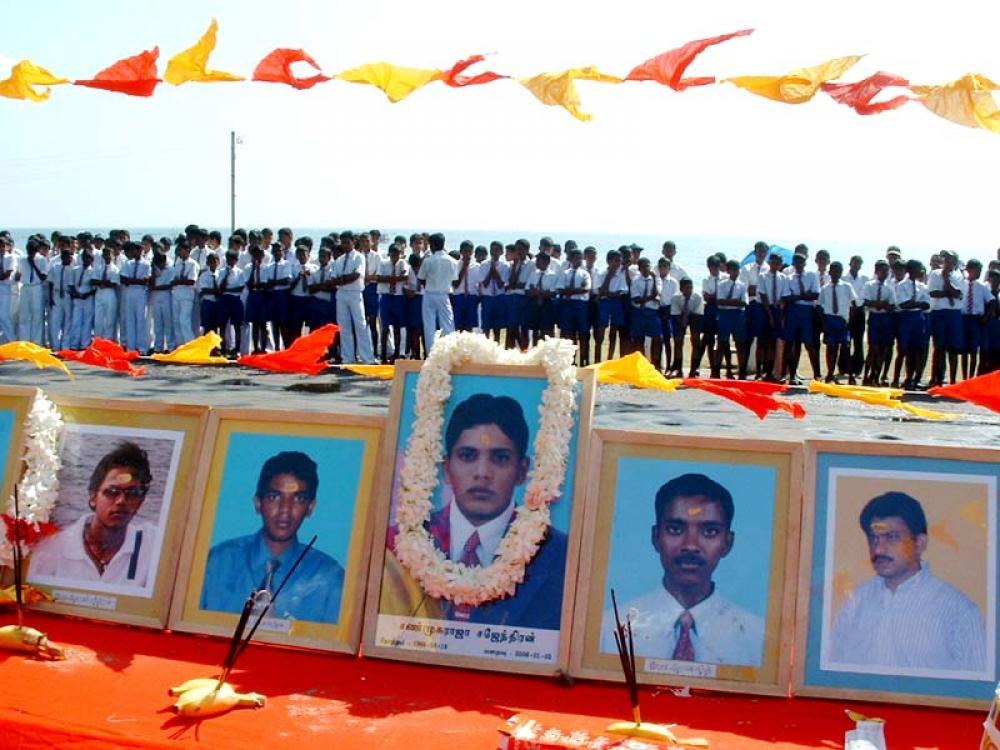 On this day 11 years ago, five Tamil students were summarily executed by Sri Lanka's Special Task Force, whilst they spent an afternoon on the beach in Trincomalee.
To date no one has been brought to justice for the murder.
The case – known as the 'Trinco 5′ – remains one of the highest profile killings in Sri Lanka to receive international attention, listed in 2014 by the then UN High Commissioner for Human Rights' report on the island as one of four 'emblematic cases' of the government's failure to ensure accountability and having been raised repeatedly in international forums.
Despite the change in government almost two years ago, promises of accountability have borne little fruit and the struggle for justice for the Trinco 5 has stalled. To this day, it remains an inescapable reminder of the prevalence of impunity on the island.
The five slain students, who were all 20-years-old when killed, are:
Manoharan Ragihar (22.09.1985)

Yogarajah Hemachchandra (04.03.1985)

Logitharajah Rohan (07.04.1985)

Thangathurai Sivanantha (06.04.1985)

Shanmugarajah Gajendran (16.09.1985)
11 years on from the killings, we examine the events of that fateful day, its widespread impact and the long continuing struggle for justice.
An evening by the beachfront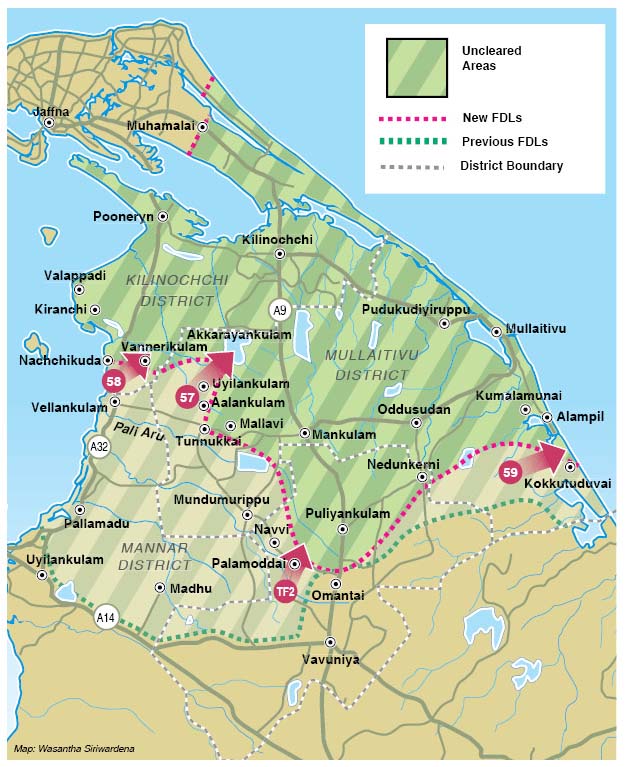 The last time I heard from my son, Ragihar, was a mobile phone text message," said Dr Kasippillai Manoharan, recalling the details of that evening. "It just said: "DAD""
"That was 2 January 2006. He had been on the beach with four of his friends in Trincomalee, Sri Lanka, near our home."
The spot where the students had gathered was a popular location on Trincomalee's Dutch Bay beachfront, where a statue of Mahatma Gandhi sits amidst a backdrop of the ocean. Ragihar had left home that evening to pray at the nearby temple, and on his way back had met with some friends from his high school, the Koneswara Hindu College. Whilst the group sat and talked on the concrete seats facing the waves, at approximately 7:35pm a green auto rickshaw rode towards the group.
"Suddenly a grenade was thrown and fell near my feet," said Yoganathan Poongulalon, a survivor of the massacre. "I ran about 10 metres south and fell down injured." At least four others had also been hurt. "The auto rickshaw from which the grenade was thrown went towards the Fort," he added, referring to Fort Frederick, where the Sri Lankan Army Headquarters was based. After passing both the Pansala army and police checkpoints, witnesses state that the rickshaw drove into the base.
The students on the beachfront frantically began searching around for help. Immediately after the rickshaw had sped off though, navy personnel had closed off all exits to the beach – no one was allowed in or out. Instead a military jeep rolled closer, with 10 to 15 uniformed armed men shouting in Sinhalese. The men, later identified as members of Sri Lanka's police Special Task Force (STF), proceeded to assault the students with their rifle butts.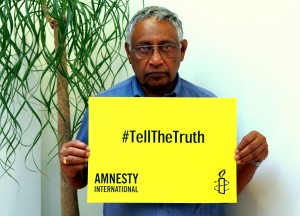 Meanwhile, at his home on St Mary's Road near the beach, Dr Manoharan heard the grenade explode. "I knew it was a bomb blast," he said. "I had previously lived in Jaffna for a number of years and I have learnt from experience to recognise the difference between a gunshot sound, bomb blast and fire crackers." His other two sons had returned home, but Ragihar was yet to be seen.
Minutes later, Ragihar rang Dr Manoharan's phone. ""Daddy," he said, "the forces are around me."." "He meant the security forces," explained Dr Manoharan. "That was all he said. After that, I got the text – my last contact with my son."
He rushed towards the beachfront, a few hundred metres from the family home. As he made his way, three navy troops stopped him at a checkpoint. "I can't allow anyone to go inside," said the soldier in Sinhala. Exasperated, Dr Manoharan continued to argue with the soldiers, telling them that he was searching for his son. "I don't know what I can do doctor, I am under orders not to let anyone in," replied one of them. He could go no further.
"I was not able to see anything unusual at that time because of the light," he recalled. The lights which normally illuminated the Gandhi statue had unusually been switched off. "Visibility was approximately 50 – 75 metres and I could only see soldiers, not civilians, moving around and vehicles." Amidst the mass of vehicles and soldiers that Dr Manoharan could see, one stood out. A grey unmarked pick up vehicle had been sat parked further ahead, watching whilst events were unfolding. Inside sat SP Kapila Jeyasekera.
By this point, parents of the other students too had attempted to reach the area. Ponnuthurai Yogarajah, the father of Hemachandran, was also stopped by Sri Lankan troops at a nearby checkpoint. Mr Yogarajah though, was received a much rougher treatment. He told UTHR-J of how he was struck by military personnel who forced him to the ground. "One man pointed the gun at us and shouted aloud in Sinhalese, "All are Tigers and must be shot"," continued Mr Yogarajah. "I fell down and lay with my chest down. I saw 20 to 25 persons there in that condition." Soon after masked men, possibly belonging to the STF, arrived and began to beat him. The rest of Hemanchandran's family desperately tried to get in contact with his friend Lohithathasan Rohan. They tried ringing his phone, but twice the call was cut. The third time a stranger picked up, speaking Sinhala. The male voice that answered asked the family for their names and addresses, and then assured them that Rohan was with them. He then hung up the phone.
http://www.tamilguardian.com/content/still-searching-justice-%E2%80%93-11th-anniversary-trinco-5-killings
---