Gintota Mayhem Political Parasites Inflamed Communal Disharmony
---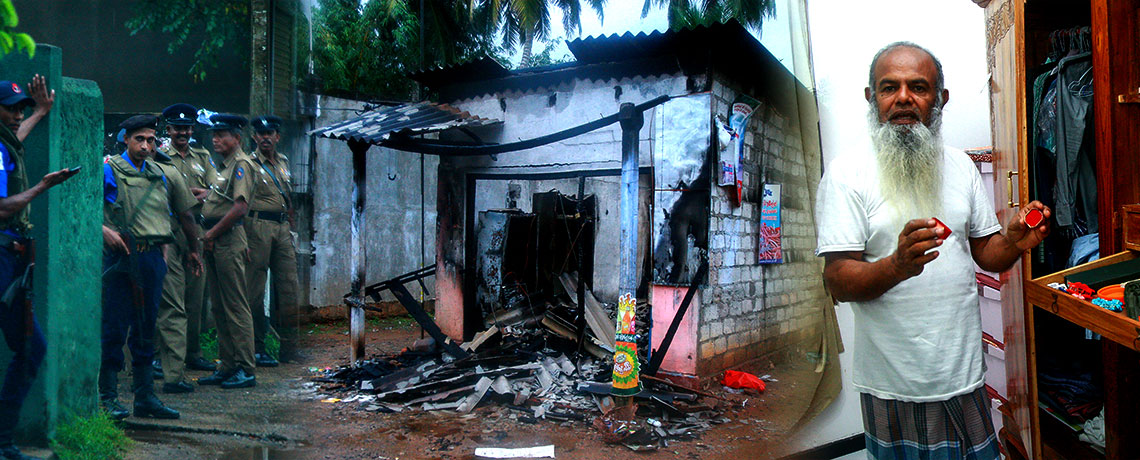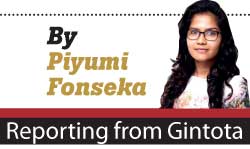 There are different versions of the tense situation that occurred in Gintota last week. The villagers criticize the media and social activist groups for spreading wrong versions regarding what happened in Gintota and being biased. Daily Mirror visited the affected families of both Sinhala and Muslim communities in the village.
A minor accident turned into an ethnic violence
Clashes intensified after certain politicians entered the area
Former PC member 'Kiyaz' fuelled the clashes
Security arrangement was 'biased'
Several houses and property were damaged
People slept outside their houses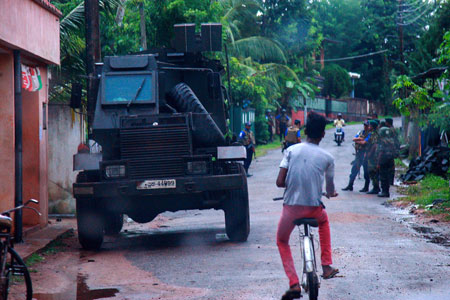 Turning a tiny personal dispute into a communal riot
Gintota faced a heavily tense situation with impending riots between Sinhalese and Muslims. The root of the havoc was a very small incident. In an accident where a Muslim mother and child were knocked down by a motorcyclist identified as a Sinhalese was the cause of the violence. The accident issue had already been solved. However, according to villagers, two groups of youth, representing both the communities including the friends of the the accident victim, led to an argument.
This issue was personal until those so-called groups allegedly led by a former Provincial Council Member in the area had physically attacked those who earlier engaged in the argument, their houses and some houses of others' who were not involved in this incident. Affected villagers said the attackers threw acid towards their houses and burnt down a few shops.
The day after the attack, the rival group conducted a meeting in the village with the participation of outsiders coming from  Boossa and Rathgama. After the meeting, the group began their retaliation by damaging houses, set fire to shops and vehicles belonging to the rival group.
Gintota, a village boasts of rich harmony between communities
Muslims and Sinhalese have been living in Gintota without any ethnic issues for centuries. People from both communities described how they shared religious and cultural ceremonies and how they helped each other during the natural calamities. "During the last floods, our temple and mosque had joined hands in helping the affected villagers. None showed objection. Everyone gathered to help the displaced people regardless of their race. We buy clothes from the shops that belong to Muslims. Our favourite restaurants are owned by Muslim businessmen. There had never been a disparity between us and them," 21-year-old Sandun said.
Riyaz, another youth from Gintota said, "We share Watalappan during Ramazan with all Sinhala families in our area, and they never forget to visit us with plates full of sweets during the Sinhala New Year festival."

Political hand behind the riots
Villagers from both communities admitted the fact that former PC member  Mohomed Kiyaz alias Kaif Hussain added fuel to the fire. He was later arrested and is now in remand custody on charges of provoking people.
The Gintota people said this was a planned political act targeting the upcoming Local Government Elections.    "It was a political clash in the run up to the forthcoming Local Government Elections rather than a communal clash. We questioned the withdrawal of the STF from the area prior the incident on November 17. The sudden withdrawal of the STF led the attacks to worsen. We are quite sure that some politicians must have instructed to remove the STF". Mohommed Yazir, from Ampitiya, Gintota said.
Ariyarathna Gamage, Justice of Peace and a resident of Gintota said the politician in question would have been so desperate to project himself as a hero among the Muslim voters. Therefore he would have created this vortex from a tiny incident.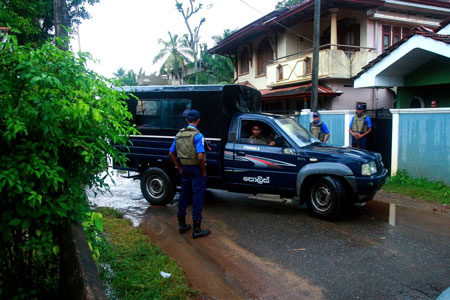 Villagers are not happy with the security arrangement
Although the government has assured the situation in Gintota has returned to normalcy, it has not. The communal unrest has created panic among communities. Some villagers don't even sleep in their houses at night. Despite the STF and policemen patrolling the area, people leave their houses by 6.00 pm and return on the
following morning.
Some villagers claimed that they had noticed an obvious favouritism in providing STF protection.
"If you visit the entire village, you could see STF personnel almost in every feet in some areas where the 'other group' members reside. But here we have no protection and no one knows until someone kills us. Even in temples, there is hardly any STF or Police security deployed in the aftermath of the riots," Gamage said.
What happened in Gintota from voices of the affected people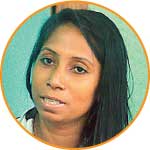 They threw acid to our house – Shyama Sandamali
"We had no clue about such accident or brawl until our house was attacked by a group of Muslims led by a politician in the area who expects to contest in the coming Local Government Elections. Mobs led by Kiyaz who was also present in front of my house, were breaking window panes  and causing havoc here. When I tried to stop them, they even harassed me.
They had thrown acid in to my house. Scars and marks on the floor would bear witness. Fortunately, my in-laws and nephews who were in house during the attack had left and were hiding somewhere safe.
I didn't forget to present the video footage to the police, but so far none of the attackers has been arrested."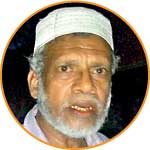 My trishaw was set ablaze by petrol bomb – Mohommed Ali
"A group of around 200 Sinhala people came around 8.30 pm and started breaking our gates and damaging our properties on November 17. My three-wheeler was set ablaze by a petrol bomb. Our house was under attack for around two hours. We kept calling police, but to no avail."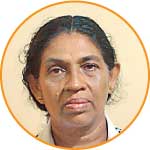 My son was sent to child probation centre – Shriyani Fernando
"My 17-year-old son was attending a funeral when he was taken into custody on charges of  assaulting Muslims. He was an innocent and had no involvements whatsoever with the said brawl that took place between two groups.
Due to fabricated charges, he is now at the Child Probation Centre till November 30. I heard people say that was a good place. But, who knows how they would treat my son?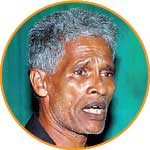 We don't sleep in our houses at night due to fear – Nazardeen
"Around  60 people started attacking all the houses in this area. Some officers from Galle police were in the lane next to ours but didn't do anything to stop the attack. Due to the fear, we don't sleep in our houses at night. We leave the house by 6.00 pm and come back by 6.00 am. We have no assurance given that the attackers would not come back. This time our people were not physically beaten. Not sure whether they would spare us next time."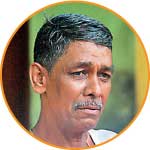 They beat my son and threw him into the drain – M.W.Gunapala
"My elder son (25) was sitting on his motorcycle with two of his nephews when a group of Muslims wielding metal poles and bottles of acid attacked him severely. My younger son (21) ran out of the house looking for his brother, was also beaten by the group.
They hit my younger son and threw him into a drain. Both had somehow run into the house and the violators threw acid to the house. However none was injured by the acid attack.
Later, police took my sons into custody. I am asking them why did they arrest my sons who were subject to severe beating by the attackers. They should have arrested those who had come to our area and started attacking our people."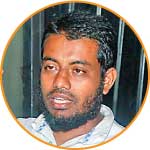 They attacked innocents; not Kiyaz or his gangs  – Mohammed Yazir
"Just after hearing the noises of attackers, I took my children and my wife and went to the half built upstairs of our house to hide. The attackers entered my house breaking the gate and the locked door. They did not only destroy my properties but also robbed my wife's gold jewellery. We were watching the entire incident from upstairs without being noticed by them or uttering a single word. If we did, we thought that they would attack us.
A brawl had taken place between two rival groups consisting of Muslims and Sinhalese. Those who have been living in this area had never contributed to any kind of racist, religious or ethnic violence. All were living in unity and harmony for years. We don't know why we were attacked in this manner.
It is reported that politician 'Kiyaz' fuelled the incident. However, the attackers attacked innocent people like us, not Kiyaz's house or his gangs."
http://www.dailymirror.lk/plus/article/-Gintota-Mayhem-Political-Parasites-Inflamed-Communal-Disharmony–140936.html
---