Limits of exclusivism


he recent crisis in Sri Lanka's Northern Provincial Council (NPC) has more to it than a fight against corruption.  The recent no-confidence motion in the NPC in Jaffna, moved by a section of the Council members against Chief Minister C.V. Wigneswaran, has brought the deep divide in Tamil nationalist politics to the fore.
The turbulence lasted a week, after he called on two ministers to resign on corruption charges and two others to go on compulsory leave, until Tamil National Alliance (TNA) leader R. Sampanthan engineered a compromise that let Mr. Wigneswaran continue in power.
The controversy was essentially a manifestation of a simmering political conflict within the Tamil polity. Tension had been brewing within the NPC since the regime change in January 2015. The Tamil nationalists' preferred discourse of victimhood and the need for international intervention during the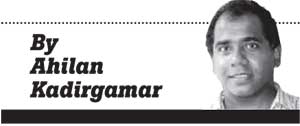 authoritarian Rajapaksa regime suddenly confronted the geopolitical agenda of the West and India, which moved close to the new government in Colombo. The TNA leadership in Parliament shifted its approach towards engaging Colombo. However, the CM, along with politicians within and outside the NPC, firmly held his exclusivist, if not separatist, line.
In the parliamentary elections of August 2015, these fissures became pronounced with the CM supporting the hard-line Tamil National People's Front (TNPF) which suffered a thumping defeat. The TNA's landslide victory seemed a timely moment for the CM's removal, but Mr. Sampanthan's indecisiveness let the status quo be.
"It is only a generational political shift breaking away from Tamil nationalism that can redeem Tamil society from its tragic predicament"
Political culture
The recent developments in the NPC also reflect worrying trends in Tamil political culture. The Liberation Tigers of Tamil Eelam (LTTE) and later the Rajapaksa regime had curtailed peoples' struggles for decades. However, with democratic space opening after 2015, protests around land, fishing rights, wartime disappearances and militarization mounted. Through these agitations, the war-affected people voiced their growing frustration as their livelihoods remained precarious. But the government in Colombo was comfortably indifferent.
The lack of solutions through meaningful leadership in the TNA and the Colombo government has left the field open for the crass politics of nationalists aligned with Chief Minister Wigneswaran. Their campaigns are essentially repackaging the LTTE's politics of ethnic exclusion, often with anti-Muslim sentiments. They glorify martyrdom and victimhood, blame all ills on the south, and claim to be devoted nationalists who can lobby the West for deliverance.
"Tamil nationalist politics that has centred on exclusivism culminating in separatism, or demands towards constitutional change without political rapprochement requires a rethink"
It is true that substantive devolution is yet to be realised in the country, but the CM actively blocks development projects allocated from Colombo.The pro-Wigneswaran mobilizations culminated in attacks on the dominant sections of the TNA, with the labelling of politicians as "traitors", reminiscent of the LTTE's politics of character assassination. Meanwhile, sections of the local Tamil media project his populist appeal through religious and cultural imagery betraying an emergent Hindu nationalism in Jaffna.
The Tamil chauvinist forces do not pose any threat to the state for the Tamil community cannot stomach another insurrection. However, they can further undermine the Tamil community by preventing moves to rebuild its social, economic and political institutions. While the LTTE mowed down committed social and political Tamil leaders for its military project seeking a separate state, its opportunistic and talking-head avatars pose a political threat to what remains of progressive Tamil society and its institutions.
Downward spiral
The next year, ahead of NPC elections, is likely to be wasted with a lame duck Council, with possibly more extreme nationalist theatrics to keep the Tamil population at boiling point. In this context, early elections, following its dissolution is one possibility. Alternatively, the electorate may demand changes in provincial governance through local struggles. The Centre also aggravates the dire state of the Tamil community with a terribly flawed reconstruction programme, with no meaningful investment in the local economy or job creation. The promised constitutional reforms to expand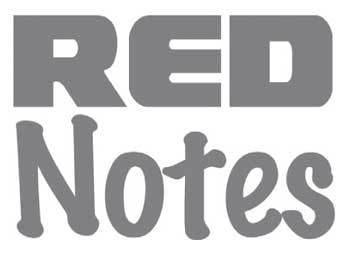 devolution of power have been virtually put on hold as the coalition government wobbles, with unchecked Sinhala-Buddhist chauvinist forces surging. Having wasted two and a half years in power, the President and the PM offer little confidence to the war-torn population by way of a solution. As for Tamil nationalist politics, whether visit poster's website it is the TNA leadership or its rivals little is likely to change. There isn't even reflection and introspection about how the LTTE and, for that matter, the current leadership have brought about this abject situation.
Chief Minister Wigneswaran's politics have been a disaster. He has severed relations with the south and is the subject of ridicule by international actors whom he claims to lobby. However, the faith placed by many in Mr. Sampanthan as a senior leader who can finally deliver a solution is also waning, thanks to his political indecisiveness and failure to engage and mobilize the Tamil population.
In this context, Tamil nationalist politics that has centred on exclusivism culminating in separatism, or demands towards constitutional change without political rapprochement requires a rethink. It has never sought to genuinely engage the other minorities and progressive Sinhalese, or consider ways of achieving devolution of power in tandem with broader democratization and economic justice. Worse, it has failed to address the contradictions within its fold of caste, gender, class and religion, and instead depended on an elite consensus within its narrow, Jaffna-centred base. The downward spiral of Tamil nationalist political competition in recent years signals a destructive path for an already debilitated, war-torn society. It is only a generational political shift breaking away from Tamil nationalism that can redeem Tamil society from its tragic predicament.
Ahilan Kadirgamar is a political economist based in Jaffna
Courtesy 'The Hindu'